By default desktopMovie tries to record at the fastest possible rate (frames per second - fps). If desktopMovie has been set to a manual speed you can change it back by selecting the settings button.
The Settings screen will appear (below)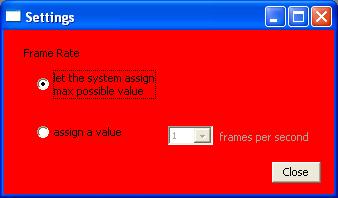 NOTE: If the system is trying to work out the best possible speed the recording takes 5 seconds longer to start.
Also the larger the window the smaller the fps